On the road to runaway warming & mass extinction
Tropical warming is cutting life-spans of Australian and other rainforest trees in half by robbing them of moisture they need for survival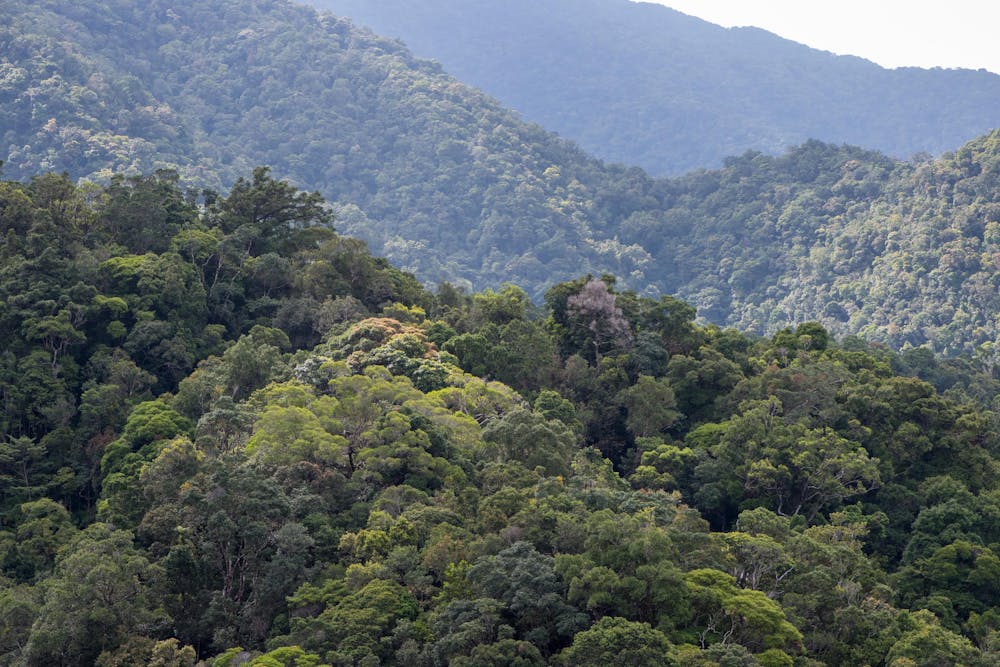 by Lucas Cernusak & Susan Laurance, 19/05/2022 in The Conversation
Climate change is killing trees in Queensland's tropical rainforests
In recent years, the Great Barrier Reef off Australia's northeast coast has seen multiple events of mass coral bleaching as human-caused global warming has driven sustained high temperatures in the ocean.

Alongside the Coral Sea is another spectacular natural wonder: the rainforests of the World Heritage-listed wet tropics of Queensland.

It turns out the same climate change forces contributing to coral bleaching have also taken a toll on the trees that inhabit these majestic tropical rainforests.

In new research, we and our co-authors found that mortality rates among these trees have doubled since the mid 1980s, most likely due to warmer air with greater drying power. Like coral reefs, these trees provide essential structure, energy and nutrients to their diverse and celebrated ecosystems.
Featured Image: Alexander Schenkin, Author provided (from the article). / I'm fascinated by this pic. Each tree totally controls its air space with little or nothing left to waste (or share), leaving a tiny but distinct gap between the spaces controlled by its neighbors.
Views expressed in this post are those of its author(s), not necessarily all Vote Climate One members.