Another affluent Liberal heartland seat will test the importance of climate action and ethics to conservative, thinking voters
Among a field of 11 candidates running in Kooyong, including the 'born to rule' incumbent Liberal Treasurer Josh Frydenberg who would be next PM after Scott Morrison, it seems likely that no one candidate will have a clear, majority. Preference flows will then decide the election.
However, it seems almost certain that the election will boil down to a choice between two radically different concepts of government. One side is represented by Josh Frydenberg and the LNP COALition who believe they are the natural rulers and certain seats belong to them "by right" and should not be at risk. The other side is represented by relatively apolitical independent thinkers and doers like Dr Monique Ryan, who are driven by their concerns about the future to work for voters in their electorates troubled by the climate emergency and Parliamentary ethics.
I have argued in other articles in this series that this election will be decided by the balance between these two kinds of voters.
Usually the most common types of voters are relatively apathetic and complacent 'believers' who are happy to follow without much thought whatever dogmas they have been taught to believe by the spin merchants of their rusted on tribal political parties. Because such believers often don't actually think about their beliefs, they are easily roused to action and anger by charismatic leaders feeding and playing to these beliefs. Such voters are often found in good numbers on both the far right (e.g., as in Trumpist America) and far left of politics (e.g., as in authoritarian Russia and China) as well as various of dogma in between.
The other kind of voters are not so easily classified. These are largely self-motivated people who pay attention to reality and make their individual decisions in life based on evidence from that reality. They are often not particular visible politically because they are too busy running their own lives to spend a lot of time telling other people how they should live theirs. However, such independents can rise to importance in crises when novel solutions are required to solve critical problems.
Why Kooyong?
Kooyong has a high proportion of well educated and relatively affluent people used to making a living based on their own initiatives. Many have family backgrounds including Holocaust survivors and 'refugees' from various other repressive social origins who migrated to Australia looking for a better life. The early Liberal Party strongly supported individual advancement and development under people such as Menzies — founding PM of the Liberal Party from Kooyong; Malcolm Fraser — another PM who famously resigned from the Party in 2010 over the progressive hardening of policy; and Ian Mcphee — from the neighboring Goldstein electorate and Immigration Minister under Fraser and in the shadow cabinet under Hawke). Self motivated thinkers with immigrant backgrounds naturally affiliated strongly with the ideals of these Liberal leaders.
Under Howard and subsequent Liberal leaders such as Tony Abbott and especially Scott Morrison, the humanist 'wets' were crowded out of Parliament by the economically rational 'dries' who focused almost wholly on the costs of everything as per Josh Frydenberg, rather than the values concerning their constituents. This radically changed the nature of the Liberal policy in most ways except for the party name…. Although Frydenberg's application of dry economic policy might have offended the values of many this did not affect bottom lines and could be overlooked. What I think has not been overlooked are his offenses in other areas such as immigration, social welfare, the aged, the environment, and overall ethics of his fellow Parliamentarians.
It is the smell of the smoke from bushfires and other escalating environmental disasters, particularly, that has caused many voters to wake up, pay serious attention to the growing environmental evidence that we are sliding down the road into an existential climate emergency, and think seriously which issues really matter where the future of their families are concerned. In other words, to understand that if we fail to stop and reverse global warming, none of the other election issues really matter in the face of probable societal collapse and possible mass extinction of our species.
Vote Climate One's assessment of the candidates
As explained on our website under the Traffic Light Voting head we are not associated with any political party and are focused on the single issue of replacing Parliamentary puppets representing fossil fuel and related special interests.
Led by Scotty from Marketing and the LNP COALition, these puppets are largely working to protect fossil fuel production and industries from being shut down to stop further greenhouse gas emissions. We seek to replace them with thoughtful Greens and 'teal' independents who are publicly committed to put action on the climate emergency at the tops of their Parliamentary agendas if elected. We designate these as 'green light' candidates. These should be preferenced first on your ballot paper.
Red light candidates that should be preferenced last on your ballot include all members of the LNP COALition because of their party discipline — even though a few of them would be climate realists if given a free vote. This also applies to Clive Palmer's United Australia, Pauline Hanson's One Nation and many of the other ego driven minor parties spruiking for the fossil fuel industry.
The Australian Labor Party is designated with an orange light because (1) we consider their climate policy is weak because of their close associations with special interest patrons and industrial unions in the fossil fuel industry; but on the other hand, (2) they are far more likely to vote with the green lights than any of the red lights are in a hung Parliament. In other words preference the orange lights between the green lights and the red lights.
Vote Climate one has given three of the candidates the green light:
Greens – Piers Mitchem: labor lawyer and anti-nuclear campaigner and an otherwise small profile. However, in prior elections the Greens have campaigned strongly in Kooyong, and in 2019 outpolled Labor to come second with high profile human rights lawyer, Julian Burnside, who received more than 20% of the total vote. Mitchem has a smaller profile, but Frydenberg seems to be a lot more on the nose than he was in 2019. Not insignificantly Mitchem is also supported by a strong and well organized local branch.
Animal Justice – Rachel Nehmer: works in the travel industry and ran for Animal Justice in the 2019 election so has some continuity in the electorate and a strong policy on animal and human rights and the climate emergency, but otherwise with a small profile.
Teal independent – Dr Monique Ryan: local girl, trained in top universities in the world, Monique resigned from her prestigious job as Director of the Neurology Department at Royal Melbourne Institute of technology to contest the election because she was concerned about the impact of the growing climate catastrophe on her family. Thanks to Climate 200 and many local donors her campaign is very well funded.
Dr Ryan clearly fits the mold of the seriously independent teal candidate that I have seen in other electorates with strong candidates, expressing the difference between the rationalist thinking teals and other independents drive by dogmatic beliefs or a lust for power.
I'm running for Kooyong because I'm worried that my children might not have the opportunities I've had, because our environment and economy might be blighted by the effect of man-made climate change. I can no longer look away from the incipient disaster of rising sea levels, warming of the land and loss of our flora and fauna.

This government has had close to a decade to respond to the climate emergency and do what the Kooyong community wants – take real and immediate action on climate change for the sake of our children, our continent and the globe. If they won't do that, then it's time for others to step up and act where they won't.

https://www.moniqueryan.com.au/about
The only orange light candidate is ● Labor's Dr. Peter Lynch who is also a medical doctor (physician and geriatrician) with a strong platform on climate action. This is apparently the first time he has run for a parliamentary seat. Unfortunately, as a member of the Labor Party he is tied to the party, its dogmas, and its strong links to the fossil fuel industry through its association with unions representing workers in the industry and with FF industry patrons, Like the liberals they are supporting continuation of coal mining, fracking and other major natural gas development projects. If he was running as an independent, he would be a reasonable fit to be called a teal. Running for Labor he is a credible orange light candidate — certainly a better choice ad far as climate action is concerned than any of the red light crowd.
There are seven red light candidates:
Independent, Will Anderson seemingly a 'ghost' candidate lacking any trace on the internet.
Australian Values Party, David Connolly is a technology trade delegate to China with no obvious political experience. Australian Values is a pro business party running Senate candidates in 5 states with a weak climate policy promoting the use of offsets.
Pauline Hanson's One Nation, Josh Coyne seems to be one of may ghost candidates for One Nation perhaps serving to draw some votes away from Josh Frydenberg.
Derryn Hinch's Justice Party, Michele Dale also seems to be a ghost with no trace except her listing as a candidate.
(Clive Palmer's United Australia Party, Scott Andrew Hardiman is a career public servant also with years of experience in customer service and securities industries. Thanks to Palmer and Craig Kelly's promotion of fossil fuels and denials of science, UAP is amongst the very reddest of the red lights.
Liberal Democratic Party, Alexandra Thom is a worker in the manufacturing industry "running: to empower everyone to make their own choices and set their own goals. She says she will oppose legislative efforts that are increasingly divisive and restrict people's freedoms. She sees efforts to decentralise education and promote freedom of speech as critical to this end. Liberal Democrats are unambiguously opposed to curbs on the fossil fuel industry: "No net-zero emissions target. This target is an absurd extension of climate alarmist ideology that will have grave effects on living standards for all Australians if it is pursued."
And finally, there is the Liberal Party's present Treasurer and PM in waiting, Josh Frydenberg. Not only is he growing increasingly unpopular in Kooyong, but the other 6 right wingers will siphon away at least some preferences from right wing voters who have become dissatisfied with Frydenberg in particular.
In this mess, it is unlikely that any candidate will gain a majority to win on first preferences. I have no doubt that Frydenberg will gain the majority of red light votes, but by no means all given that far-right 'believers' are likely to preference more absolutist minor parties (e.g., One Nation, UAP, or LDP) before Frydenberg. Where green light votes are concerned the bulk will be split between the Green's Mitchem and teal Ryan will be more even, but given the strength & logic of Ryan's campaign so far she will be the most preferred candidate here. Given Labor's constant vilification of the Greens, Ryan is also likely to get Labor's second preference rather Mitchem.
To me, this looks like a landslide election going towards Dr Ryan. Already in the 2019 election Frydenberg required preferences to get over the 50% line, but even then only UAP voters gave Frydenberg a majority of their second preferences. Voters for all other candidates preferred the Green, Julian Burnside, before Frydenberg. This year Frydenberg seems to be starting even farther behind a clear majority, with most second preferences flowing towards Dr Ryan who seems to be well respected by almost everyone and no obvious liabilities — other than perhaps the fear that voting for an independent is a vote for chaotic government. (My next major article will detail my reasons for thinking this fear is a furphy put out by fossil fuel puppet politicians fearful of losing their jobs to climate rationalists – for now see: ● Explainer: what happens if the 2022 election results in a hung parliament?; ● Will a hung parliament lead to 'chaos'? What a Gillard v Morrison comparison reveals.)
The trend in Kooyong started in the 2019 election when ex Lib independent Oliver Yates gained 9% of vote based on climate credentials. However, the Greens with their environmental credentials, best addressed the protest vote with Julian Burnside as a high profile human rights candidate.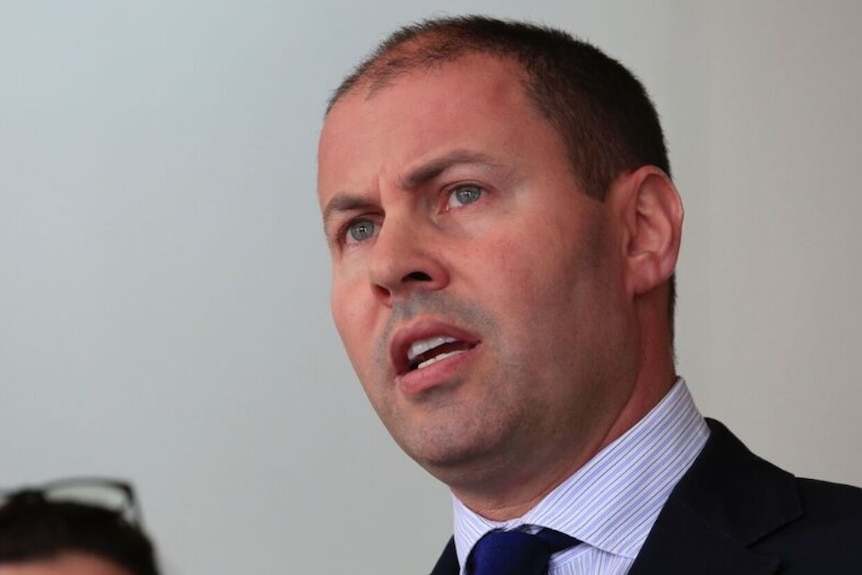 by Richard Willingham, 31/01/2019 in ABC News
Should Josh Frydenberg be worried about losing Kooyong to independent Oliver Yates?
The former head of the Clean Energy Finance Corporation has quit the Liberal Party and is running as an independent against Treasurer Josh Frydenberg at this year's federal election.

A former Liberal Party member and son of former federal Liberal MP William Yates, Oliver Yates said the party's attitude to climate change is reckless.

His challenge in Kooyong, which covers some of Melbourne's most affluent eastern suburbs, will be focused on climate change

Read the complete article….
by Anthony Green, 08/06/2019 on ABC News
Julian Burnside

The Greens (VIC)

Burnside is one of Victoria's leading commercial law barristers, but is best known for his high profile work on human rights and refugee case. He has acted in high profile cases such as for the Maritime Union of Australia during the 1998 waterfront dispute, and against the Australian government during the 2001 Tampa affair. He famously cross examined John Laws and Alan Jones in the Australian Broadcasting Authority's inquiry into the 'ca

sh for comment'. In 2004 Burnside was awarded the Human Rights Law Award by the Human Rights and Equal Opportunity Commission and has been given numerous other awards.
Burnside gained 21.2% of first preferences compared to Frydenberg's 49.4%. After distribution of remaining preferences Frydenberg on the marginal 55.7%.
I anticipate that Frydenberg will lose even more support from Kooyong's largely centrist, humanitarian, self-motivated and thinking doers who are not automatically tied to any party's political dogmas. Frydenberg, as as a born-to rule Treasure and PM in waiting who seems to focus totally on the economy, knowing the cost of everything but the value of nothing, as well as being a mouth-piece for Scotty from Marketing's humbug, misrepresentation, and lies about climate and energy, Frydenberg is becoming even less attractive to the community of thinkers and doers. Even if Frydenberg is a genius with the economy, most thinking voters will understand that the economy is meaningless to a world that is collapsing socially as the planet continues to warm and become progressively uninhabitable by more people year on year.
By contrast, Ryan represents what is best in the electorate and ticks all the boxes.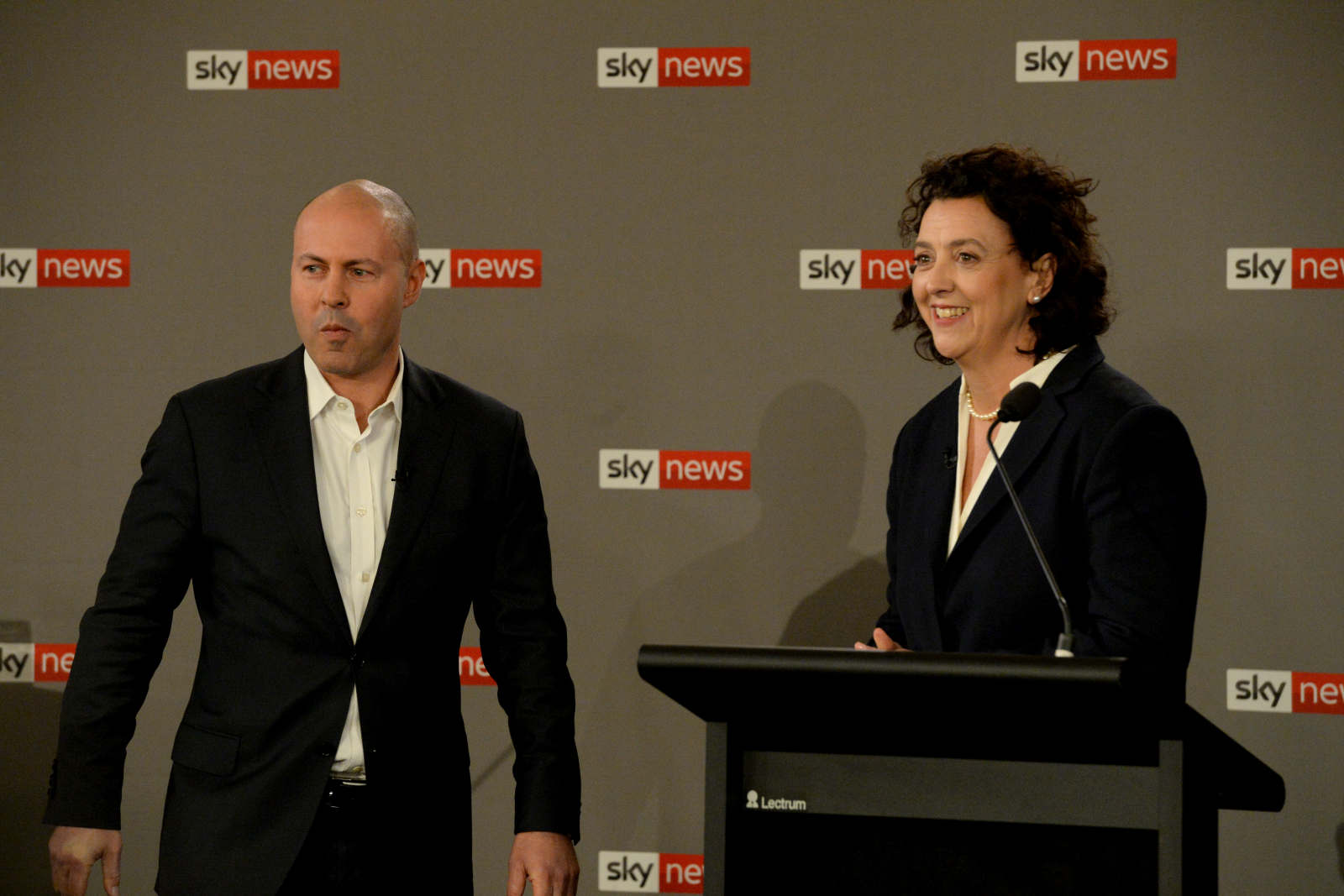 by Chip Le Grand, 05/05/2022 in The Age
The treasurer v the doctor: Debate crystallises the Kooyong conundrum
Such is the confidence with which Ryan is laying siege to what was, not that long ago, considered a forever Liberal seat, she was prepared to swap policy barbs with the treasurer about Australia's economy, relations with China and even tax reform.

Yet, … it was a woman in the audience who cut to the heart of this increasingly rancorous campaign with surgical precision.

"I see highly skilled professionals," said Vanessa Daly, a Brazilian-born swim teacher and new Australian citizen preparing to vote in her first Australian election. "Dr Monique, a very amazing doctor, and Josh, treasurer of Australia.

"Isn't the country and community better served if you both keep your current jobs?"

Frydenberg laughed that he would vote for that. Ryan's answer revealed that, although she has a view on many political issues, she is driven by one.

"I had a job that I loved and that I was very, very good at, and I was very sad to leave it," she said. "The reason why I left it is because I am a scientist and I looked at the IPCC [Intergovernmental Panel on Climate Change], which tells us that this planet is heading towards unprecedented stresses. We are heading towards a 1.5 degrees Celsius increase in global temperatures and beyond. That is the existential threat for us right now.

Read the complete article….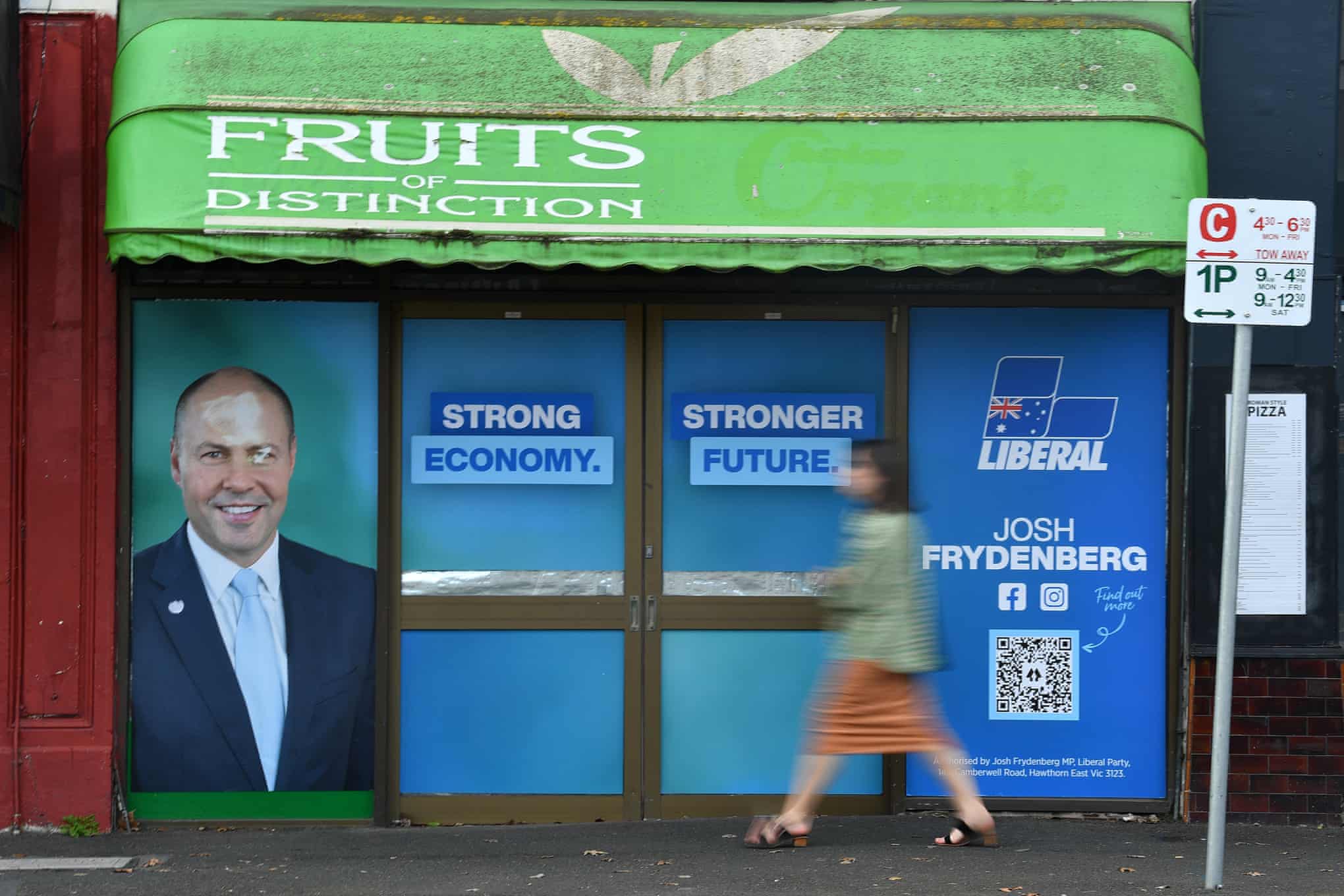 by Calla Wahlquist, 06/05/2022 in the Guardian
Josh Frydenberg pleads with unhappy Liberal voters to stick by him as pressure in Kooyong grows: Treasurer is facing off against a popular independent but polling shows his biggest hurdle may be Scott Morrison
Josh Frydenberg is in trouble, and he knows it. Three weeks before polling day, billboards asking voters to "keep Josh" started appearing in his Melbourne electorate of Kooyong.

At a forum hosted by Sky News on Thursday, the treasurer said the billboards were a reminder to voters that if they like him they should vote for him, regardless of their frustrations with the broader Liberal party.

"People need to know that if they want to keep me as the local member but they may have an issue with something that the Liberal party has said or done, and they want to give us a kick for that, at the end of the day that may not leave me as the local member," he says. "Which is, of course, not what I want."

Read the complete article….
by Guardian Staff, 06/05/2022
Malcolm Turnbull says Australians are 'voting with their feet' to support teal independents in election: Former PM tells Washington Harvard Club the rise of the independents could mean the 'capture' of the Liberal party is thwarted by 'direct democratic action' in the 2022 federal election
Disgruntled Liberal voters are "voting with their feet" to support the so-called teal independents, because the influence of the party's moderate wing at the federal level was "diminished and diminishing", the former prime minister Malcolm Turnbull has said.

Describing the 2022 Australian election campaign in a speech to the Washington Harvard Club, Turnbull said the rise of the independents was "the most interesting part of the election" because "if more of these 'teal' independents win, it will mean the capture of the Liberal Party will be thwarted by direct, democratic action from voters. People power, you might say."

Scott Morrison dead-batted questions about his predecessor on Friday, telling reporters in Perth he "[doesn't] share his view" and claiming that independents in the balance of power would result in "chaos".

Read the complete article….
Think of the future and use your vote wisely
If most voters consider the evidence and THINK before they vote, I have little doubt that the green light candidates will gain the majority of first preferences amongst themselves. Whether one of them will win the seat in the end depends on how you and other voters manage your remaining preferences. How the different players may try guide preferences of those who preferred them first may be critical in deciding the election.
Vote Climate One's Traffic Light Voting System and its voting guides are designed to help people rank their preferences in such a way that if a green light candidate is given the first preference, and doesn't win, the vote will still go to another green light climate friendly candidate as long as any remain in the running. Only if there are no more green or orange light candidates alive can the vote be given to a red light candidate.
Vote Climate One is also providing downloadable blank ballot formats so preferences can be decided at home, so the choices can easily be transferred to the formal ballot paper in the voting booth. Check the bottom of the your electorate's page in the voting guide. (If you don't find it now, check again in a couple of days as they are being progressively loaded into our system.)
See Climate Sentinel News's Corrupt leaders, casual media, gullible believers for a different and sometimes humorous take on how use preferential voting to make the kind of humongous political transition we need to make to cleanse the Parliamentary stable of its many years accumulation of bulldust.
In any event consider the following when you are thinking about your preferences. The IPCC tells us that this election is probably our last chance to change our current puppet government to one that will act in our behalf to resolve or at least mitigate the accelerating climate crisis.
---
We need to turn away from the the Apocalypse on the road to hothouse hell, and we won't do this by continuing with business as usual!
It seems to have taken the clear thinking of Greta Thunberg, a 16 year-old girl who concluded school was pointless as long as humans continued their blind 'business as usual' rush towards extinction.
In other words, wake up! smell the smoke! see the grimly frightful reality, and fight the fire that is burning up our only planet so we can give our offspring a hopeful future. This is the only issue that matters. Even the IPCC's hyperconservative Sixth Assessment Report that looks at climate change's global and regional impacts on ecosystems, biodiversity, and human communities makes it clear we are headed for an existential climate catastrophe if we don't stop the warming process.
Scott Morrison and his troop of wooden-headed puppets are doing essentially nothing to organize effective action against the warming. In fact all they doing is rearranging the furniture in the burning house to be incinerated along with anything and everyone we may care about.
In Greta's words, "even a small child can understand [this]". Like Georgia Steele, people hope for their children's futures. Greta doesn't want your hopium. She wants you to rationally panic enough to wake up, pay attention to reality, and fight the fire…. so our offspring can have some hope for their future.
Featured Image Boundaries of the Kooyong Electorate from Vote Climate One's Kooyong Electorate page. Click candidate names for more details.
Views expressed in this post are those of its author(s), not necessarily all Vote Climate One members.