UN global assessment report on disaster risk reduction
New UN report forecasts an increasing frequency of colliding and concatenating climate catastrophes and disasters from global warming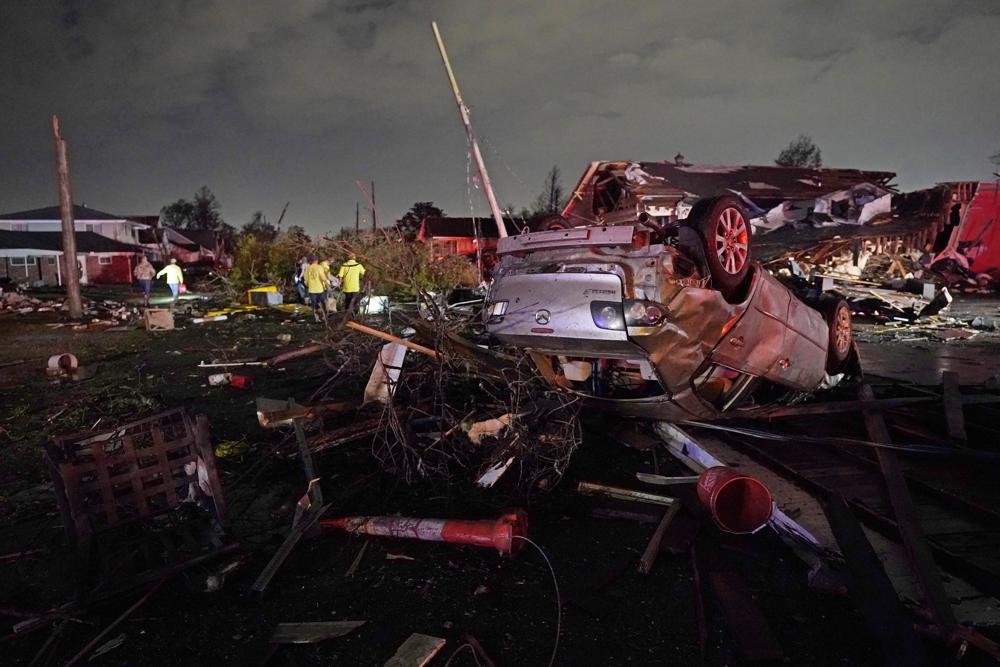 by Seth Borenstein, 26/04/2022 in AP News
Weary of many disasters? UN says worse to come
A disaster-weary globe will be hit harder in the coming years by even more catastrophes colliding in an interconnected world, a United Nations report issued Monday says.

If current trends continue the world will go from around 400 disasters per year in 2015 to an onslaught of about 560 catastrophes a year by 2030, the scientific report by the United Nations Office for Disaster Risk Reduction said. By comparison from 1970 to 2000, the world suffered just 90 to 100 medium to large scale disasters a year, the report said.

The number of extreme heat waves in 2030 will be three times what it was in 2001 and there will be 30% more droughts, the report predicted. It's not just natural disasters amplified by climate change, it's COVID-19, economic meltdowns and food shortages. Climate change has a huge footprint in the number of disasters, report authors said.

Read the complete article….
Editors Comment: We have important choices to make in the upcoming election: Vote for our business as usual government who still largely act as if there was no emergency (e.g., keep shoveling as much coal as they can onto the fires of global warming), won't prepare for disasters, and won't hold a hose when a disaster happens; or you can try to elect candidates who have provided evidence that they will put action on the climate emergency at the top of their Parliamentary agendas. If you make the latter choice, Vote Climate One gives you Climate Sentinel News to inform your decision and our Traffic Light Voting Guides for every Australian electorate to show you how each candidate in your electorate ranks on climate action.
Featured image: Fig. 2. Occurrence by disaster type: 2020 compared to 2000-2019 annual average. Climate Action and Disaster Risk Reduction. From GLOBAL ASSESSMENT REPORT ON RISK REDUCTION – Our World at Risk: Transforming Governance for a Resilient Future.
Views expressed in this post are those of its author(s), not necessarily all Vote Climate One members.