As Earth warms climate catastrophes begin to cascade
A case in the Florida Panhandle demonstrates how damages from increasingly frequent extreme weather events can overlap to increase damages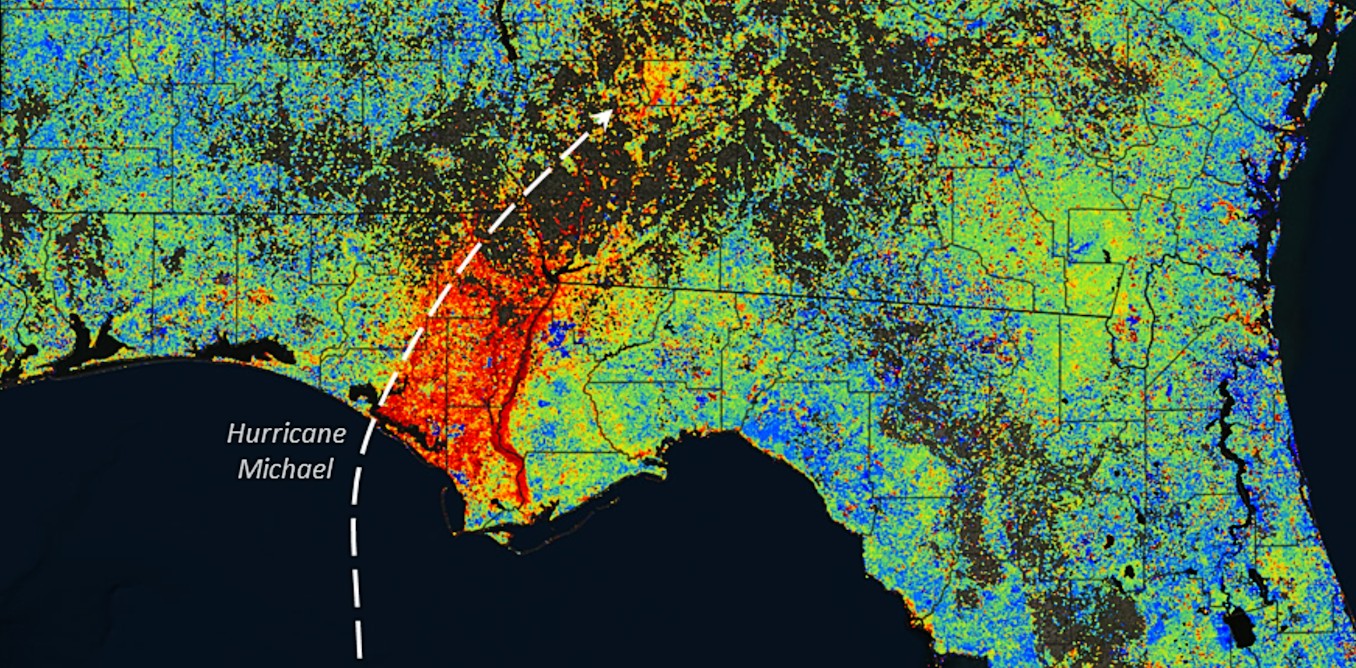 by David Godwin. 11/03/2022 in The Conversation
How a hurricane fueled wildfires in the Florida Panhandle: The wildfires that broke out in the Florida Panhandle in early March 2022 were the nightmare fire managers had feared since the day Hurricane Michael flattened millions of trees there in 2018. It might sound odd – hurricanes helping to fuel wildfires
. But Michael's 160 mph winds left tangles of dead trees that were ready to burn.
Featured image:Using satellites, the Florida Forest Service mapped the damage to timber in the Panhandle. Florida Forest Service / via The Conversation article.
Views expressed in this post are those of its author(s), not necessarily all Vote Climate One members.