Last Horseman: warming & near-term mass extinction
A 2016 article lays out where we were then compared to past extinctions. We are now closer to point of no return. Warming must be stopped!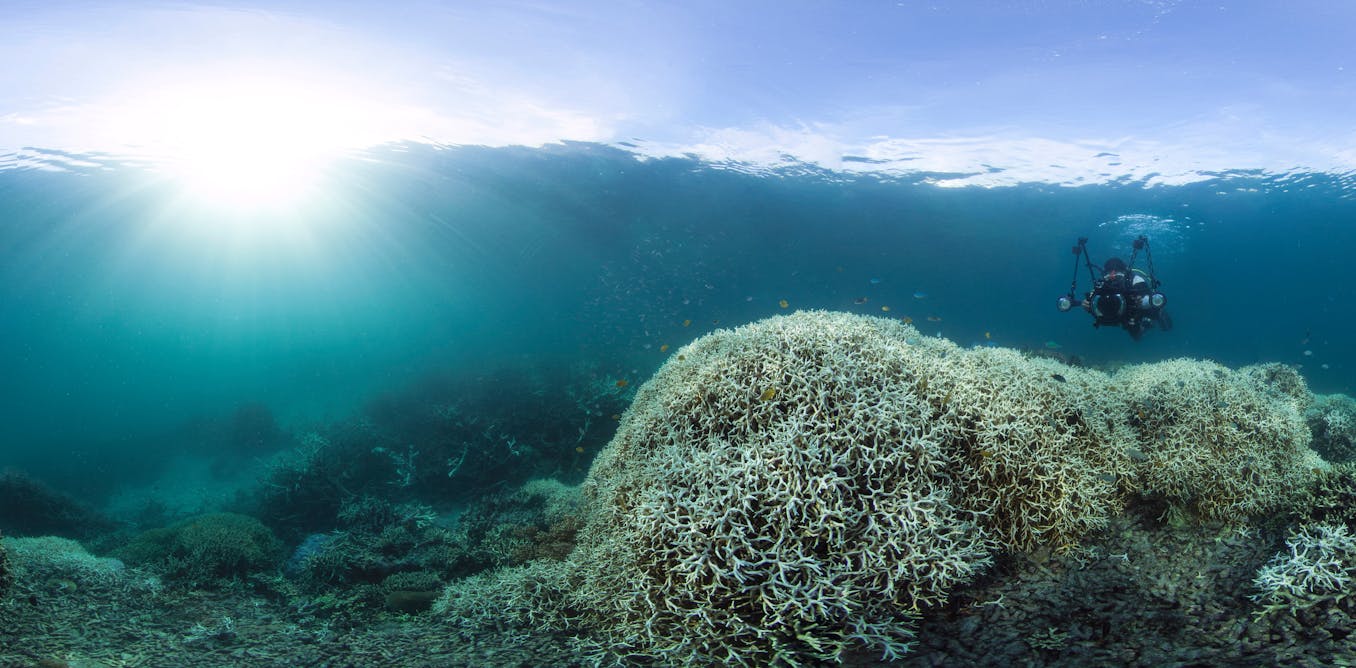 by Katrin Meissner & Kaitlin Alexander , 24/03/2024 in the Conversation
Mass extinctions and climate change: why the speed of rising greenhouse gases matters
[G]reenhouse gases are rising faster than at any time since the demise of dinosaurs, and possibly even earlier. According to research published in Nature Geoscience this week, carbon dioxide (CO₂) is being added to the atmosphere at least ten times faster than during a major warming event about 50 million years ago.

We have emitted almost 600 billion tonnes of carbon since the beginning of the Industrial Revolution, and atmospheric CO₂ concentrations are now increasing at a rate of 3 parts per million (ppm) per year.

With increasing CO₂ levels, temperatures and ocean acidification also rise, and it is an open question how ecosystems are going to cope under such rapid change.

Read the complete article….
Featured image: Moschorhinus kitchingi with Lystrosaurus. Basal Triassic of South Africa. Lystrosurus was one of the few large animals that survived the Permian-Triassic global mass extinction event anywhere on the planet. Source: Creator:Dmitry Bogdanov / Permission is granted to copy, distribute and/or modify this document under the terms of the GNU Free Documentation License, Version 1.2 or any later version published by the Free Software Foundation; with no Invariant Sections, no Front-Cover Texts, and no Back-Cover Texts.
Views expressed in this post are those of its author(s), not necessarily all Vote Climate One members.