Wildfire smoke drives global temperatures higher
'Brown carbon' from burning forests, tundra, and peat soils drives temperatures higher in positive feedback loop with increasing global temps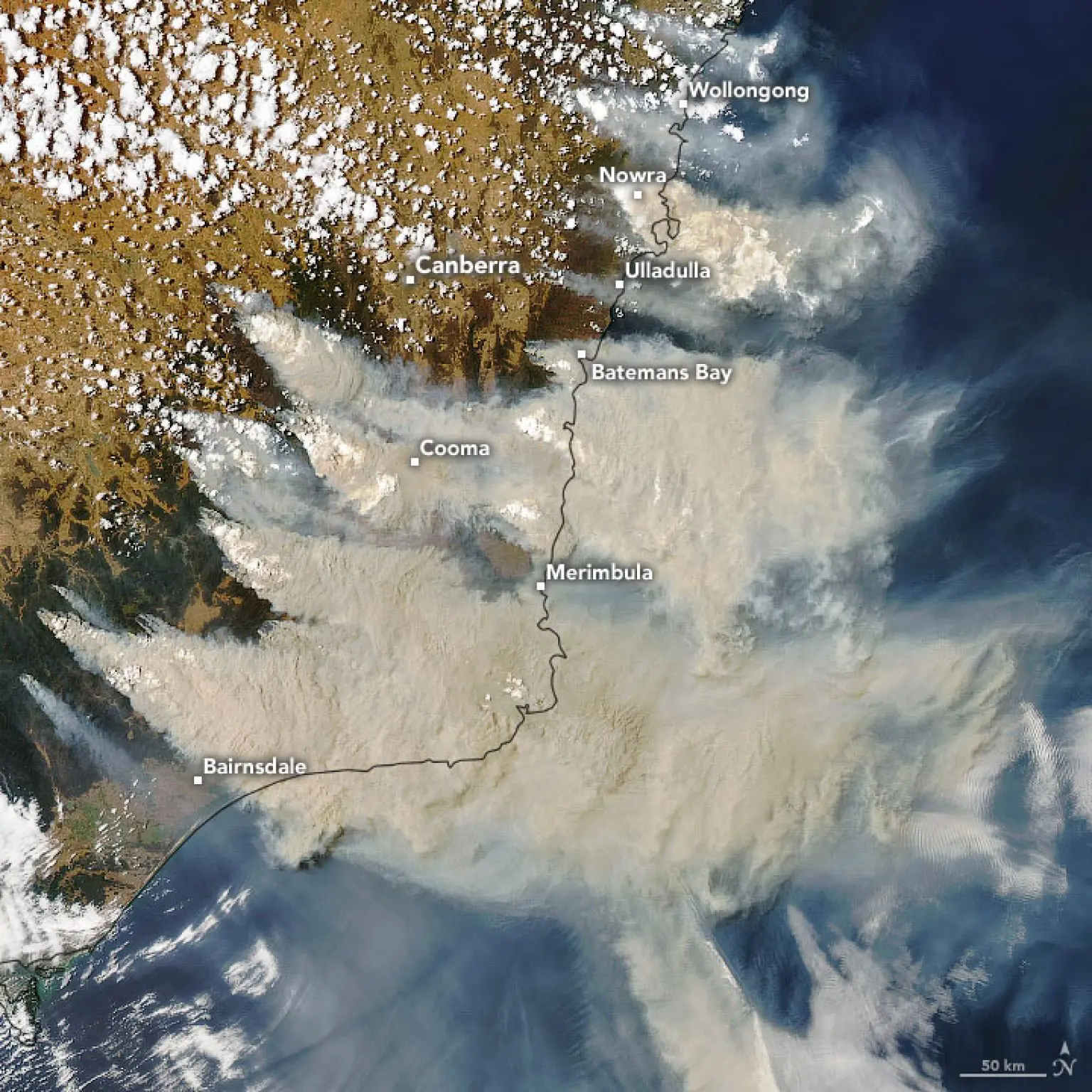 ---
Source: Cell Press, 18/03/2022 in Science News
Wildfires devastate the land they burn, and they are also warming the planet: The 2021 wildfire season broke records globally, leaving land charred from California to Siberia. The risk of fire is growing, and a recent report warned that wildfires are on track to increase 50% by 2050. These fires destroy homes, plant life, and animals as they burn, but the risk doesn't stop there. Researchers detail how the brown carbon released by burning biomass in the northern hemisphere is accelerating warming in the Arctic and warn that this could lead to even more wildfires in the future.
Editor's note: the source article, by Yue et al., 18/03/2022, Brown carbon from biomass burning imposes strong circum-Arctic warming can be downloaded from One Earth.
Featured Image: Several wildfires in the Sakha Republic, in and around the Arctic Circle, Russia (Lat: 66.88913, Long: 150.72075) – July 20, 2020 – Enhanced natural colors with IR overlay – Contains modified Copernicus Sentinel data [2020], processed by Pierre Markuse – Image is about 77 km wide. / Downloaded from Flikr
Views expressed in this post are those of its author(s), not necessarily all Vote Climate One members.